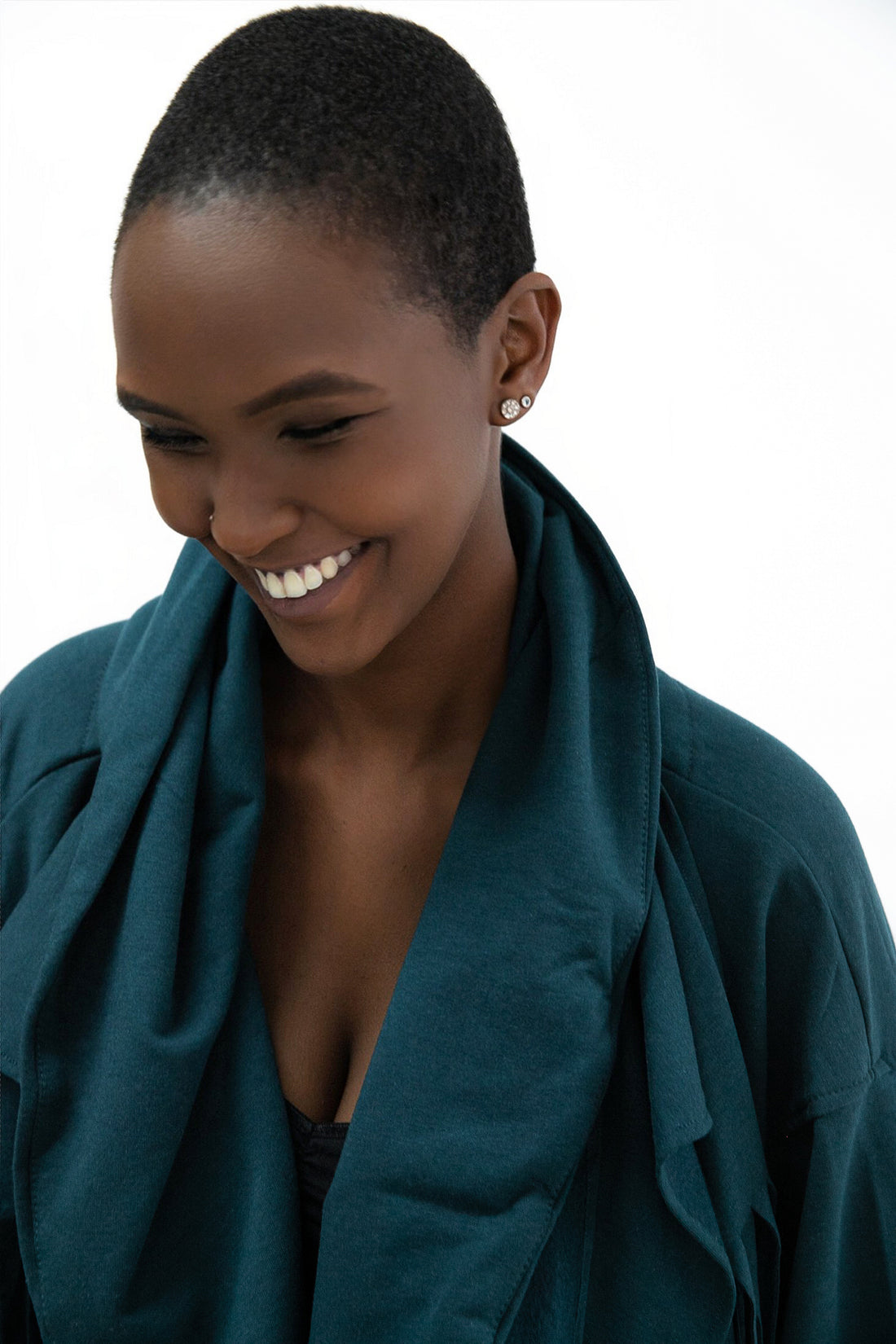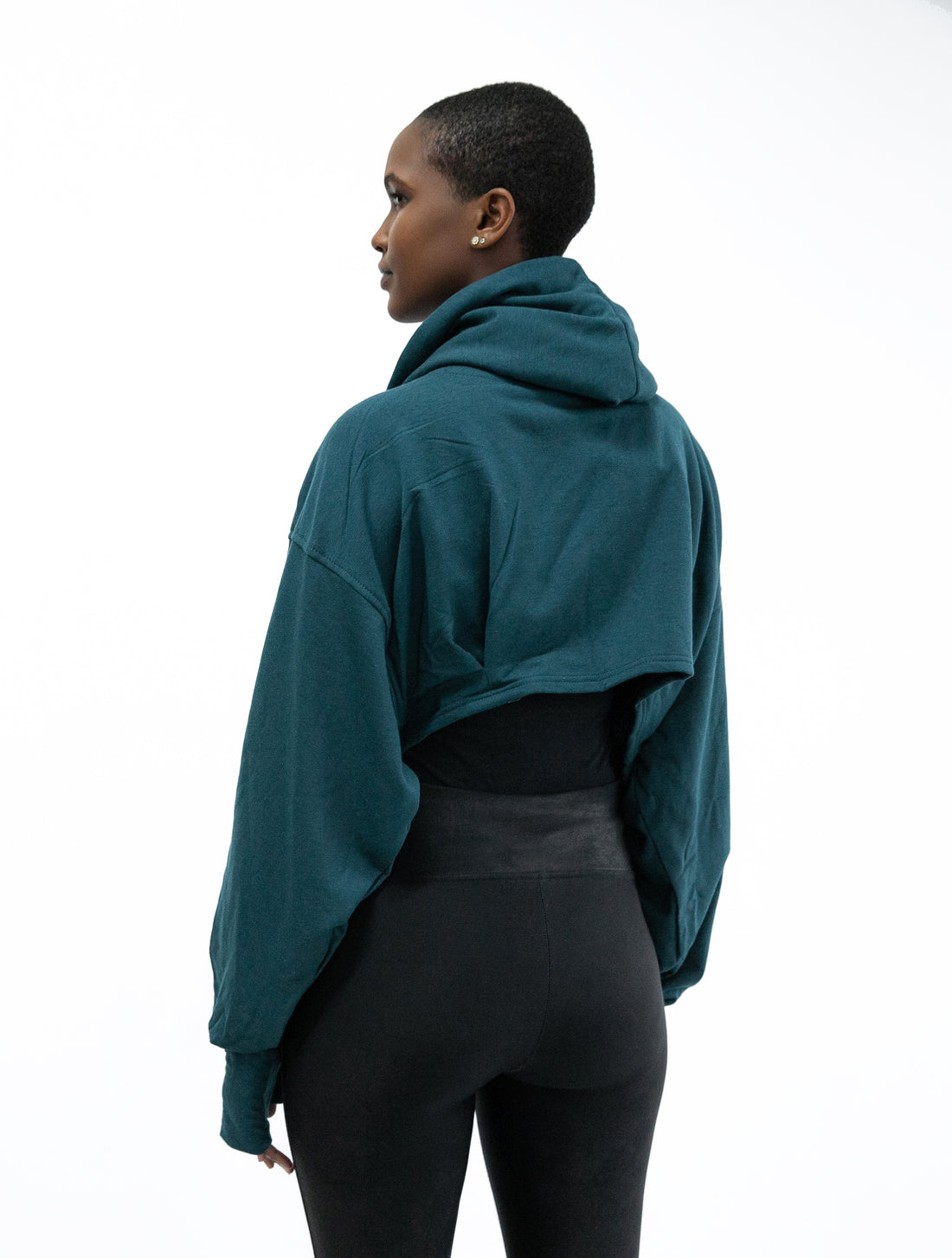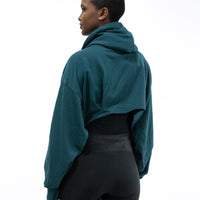 When you want to be in heaven but live on earth you reach for this oversized cropped gloved thumb hoody. It's youthful and adventurous, cozy and comfortable. For every woman everywhere it is HEAVEN.
Manufactured with natural sustainable materials 
FABRIC CONTENT: 66% Rayon from Bamboo, 25% Cotton, 7% Spandex 
PERFORMANCE: Cropped for free movement, oversized cozy and airy 

FEELS: Youthful and flirty.

DETAILS: 

Oversized hoody 

Fringed collar scarf

Gloved Thumbholes

Cropped body
Our sizing model is based on a simple state-of-mind: focus on giving customers the perfect fit, without having them fixate on their size. We dreamed up this concept as we know the preoccupation women have with their body shape, size, and weight.
Instead of focusing on the number or letter size our customers are encouraged to love their bodies and fall in love with their current love size. This helps to promote a positive body image and improve the way women see and feel about themselves.
Designed by a woman for a woman and ethically manufactured with love in Canada.